by Kelly Lallemand
Carve those pumpkins, load up on candy, and get into the spooky autumn mood with the best casual Halloween games! I tend to stay away from horror games, so if you're like me and looking for more wholesome games that are still spectrally spooktacular, check these out! Here are my favorite short and simple Halloween games I love playing every October.
Magical Mishaps at the Magic Cat Academy 2016
Taking it back to 2016 comes a free game brought to you by the Meow-loween Team from Google Doodle. Help the little cat wizard, Momo, exorcise the ghosts haunting the Magic Cat Academy. With simple and easy to learn controls, you will quickly get in the groove by drawing shapes above the spirits' heads to spell the specters away.
This is a personal favorite, not only for its fun factor but because I have a black cat at home too. It delights me to learn that this adorable game was inspired by one of the developer's cats. There's no higher honor than being immortalized in a game, and I think it's so heartwarming to know Momo was the muse. Play Magic Cat Academy 2016 to experience a magical game that was clearly made with love.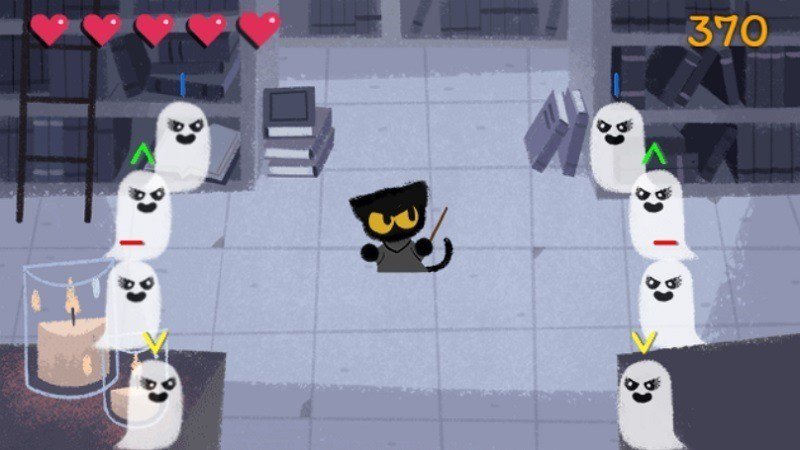 Feeling Creepy and Clever in Save Halloween: City of Witches
If you're looking for a game as satisfying as sweets, Save Halloween: City of Witches is the perfect Match 3 game! This game, from our Magical Matches Vol.3 Pack, has a visual style and expertly crafted atmosphere does not hold back on the horror. Immediately, you will be thrown into the plot: Lucifer has escaped from Hell and is wreaking havoc on the realm of the living. Match all kinds of horrific tokens like tombstones, cauldrons, snakes, and bloody knives to seal him and his fiends away for good.
With theming this strong, you'll feel transported right to October 31st. Not to mention features unique to this Match 3 game, like extra content involving decorating your backyard. After you earn enough coins, and occasionally after a few levels, a creepy decoration will be added to your yard. You get gallows after Level 4! Talk about terrifying! Then see those decors used in-game as your power-ups, making each level exciting, engaging, and spooky! Pick up this game and other great Match 3 games in the Magical Matches Vol.3 Pack.
Save Halloween: City of Witches
Happy Haunting in Haunt the House: Terrortown
Let's be real, we hardly get to trick any trick-or-treaters on Halloween. Satisfy that mischievous side and strap in for Haunt the House: Terrortown. This cute and casual action and puzzle game lets you control a ghost and scare people to the point of running and screaming. Plus, you can possess objects in every room and frighten the inhabitants!
It is no greater pleasure watching the people's faces turn from uneasy to terrified. This game is extremely effective in making you cackle with delight. So if you want to be a Halloween trickster, check out Haunt the House: Terrortown!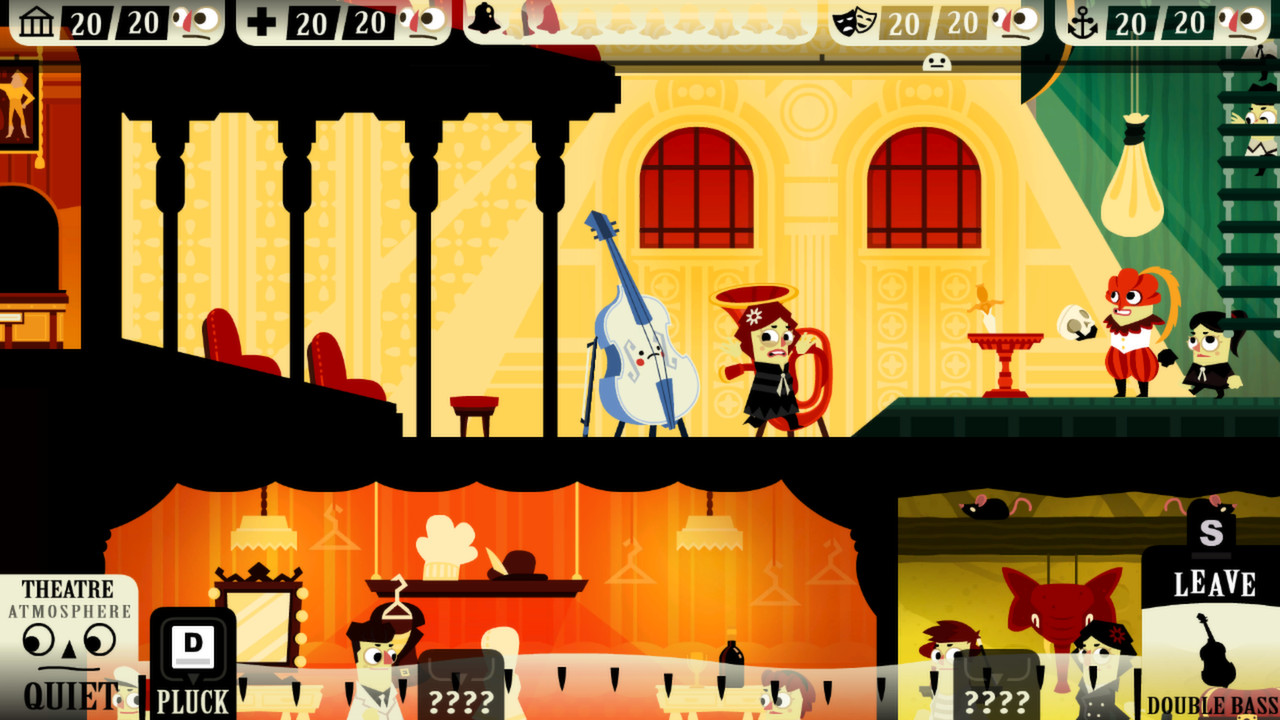 Hope you have fun with these ghostly games recommendations! Get ready for the Legacy Games Halloween sale coming up soon for even more great games and hours of spooky fun!