by Jonah Stroup
This week's news brings you an interesting paradigm of puzzles!
Games are changing and evolving each year, and puzzle games are no exception. So, while staying true to the nature of puzzle games, the five in this list take the idea of puzzles to a whole new level. Their mold-breaking creativity, astonishing art, and perplexing gameplay adds innovation to the ever-growing puzzle game genre.
Glass Masquerade is a jigsaw-like puzzle game, but with a rather interesting theme: the 20th-century stained-glass depictions of a world both real and fantastic. Solve the puzzles to reveal scenes from various cultures around the world, each illustrated in the enchanting style of stained glass. Due to the aesthetically pleasing artwork and fun, relaxing atmosphere, you'll find this game situated quite comfortably in your games library. Here at Legacy Games, you can find both the first and second games, with all extra puzzle levels included.
Second on the list is another jigsaw game. However, it is unlike any jigsaw game you've played before. For those of you with a VR headset, Jigsaw 360 puts you in a virtual reality, where the entire world around you becomes part of the puzzle! We know that not everyone has a VR headset, but for those of you who do, we recommend trying to put together a jigsaw puzzle in 3D in Jigsaw 360.
Ever had that architectural itch? Well, look no further! Poly Bridge 2 challenges you to build awesome and functional bridges. We know that you'd enjoy a laid-back puzzle game like this where you can be free to let out your inner engineer!
Now, this one is quite the adventure. The puzzles in Gorogoa string together into a story-book-like experience for a game that brings you some great elements of a point and click adventure, alongside innovative puzzles that ask you to manipulate images in a two-by-two grid. Each image can stack, turn, or change, so these puzzles can get quite tricky! Compared to the traditional puzzle games, where you move from one puzzle level to the next, we found that having a story to go along with the puzzles was innovative and fun. So dive into a strange monster-infested landscape and help a young boy rebuild in Gorogoa.
To unpack the last of the games on this list, we'd like to include Unpacking. Do you find a rush in the moment of cracking open boxes filled with personal belongings, and then figuring out where to situate them in your home? If you do, then Unpacking is for you. Put your organizing skills to work and decorate the empty rooms of your new living space!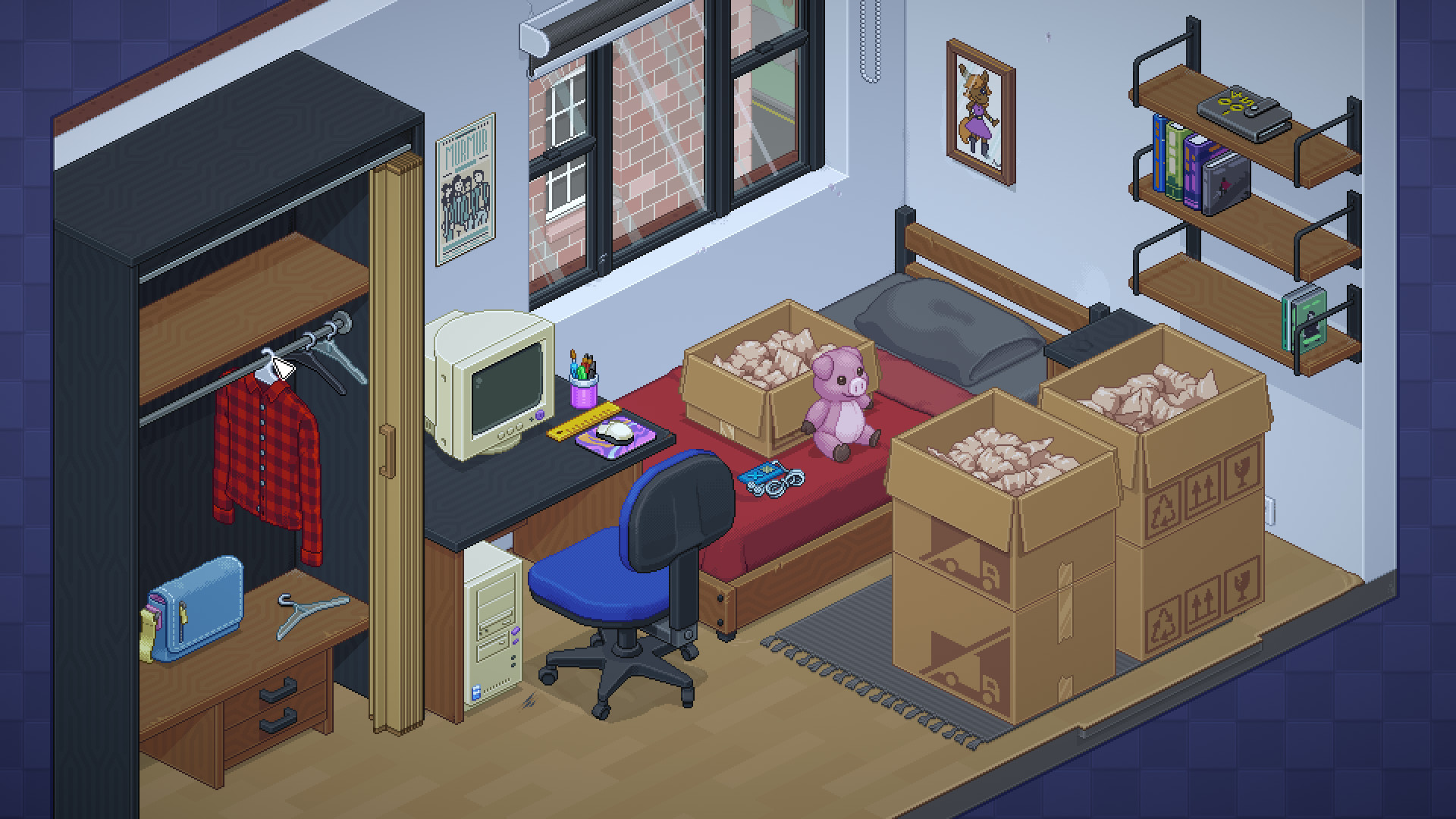 We hope that you find these puzzle games as fresh and exciting as we did, and we hope they serve as inspiration for future puzzle games!